FUNERAL ARRANGEMENTS - 45014    Reset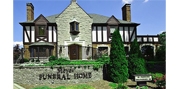 BJ Meyer Sons Funeral Home
5864 Bridgetown Road
Cincinnati
,
OH
45248
P:
513-921-0117
Visit Website
Built in 2000 by Greg Meyer, we have a large, well decorated, open floor plan for our viewing rooms that can accommodate extensive funeral services. There is ample room for pictures, photo boards, or any other memorabilia you wish to display (We have even had a motorcycle on display!), and each room has a large flat screen for memorial videos and an overhead sound system. If a religious service is being held at our facility, we have seating for over 120. Our viewing facility was purpose-built as a funeral home. Still, the original Victorian-style house that houses our offices and conference room was kept in the original form to preserve the beauty and history of Western Hills. Our Bridgetown location offers the largest, lighted, parking lot of any stand-alone funeral home in western hills. We also have courtesy agreements with our neighboring businesses allowing us to use their parking during very busy events. We have security and parking attendants onsite for your guest's safety and convenience, along with security camera coverage of the entire property. With our onsite embalming facility and crematory, your loved one never has to leave our care until services are completed.

Our Overlook location has been serving our Price Hill families since 1963 and recently undergone an interior renovation and exterior facelift. It is a smaller facility for those that prefer a more home-like traditional service. With St. Teresa of Avila just next door, we also have ample parking available for the convenience of your guests.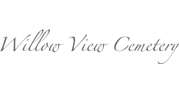 Willow View Cemetery
2500 Neff Road
Dayton
,
OH
45414
P:
937-277-2021
Visit Website
Mention you saw us recognized on Business Review's website! "It means a lot to us to have the ability to serve the community for so many years!"

Willow View Cemetery is Dayton, Ohio's locally owned and operated cemetery. We help families put their loved ones to a final resting place.At Willow View, we have a team committed to walking with you step by step by picking the right grave space, burial method, and markers for your loved ones. Also, we make sure your wishes are performed in a manner that is in accordance with you and your loved ones' beliefs.

We established our cemetery in 1897 to offer a much-needed service in the community. We are continually expanding in the area and have a range of lots to pick from for your beloved's final resting place. Our family cemetery is priced for residents in our neighboring community. Our dedicated staff members are friendly, empathetic, and understand the situation to assist you in the best possible way.

We have several burial options available: standard burial (earth burial), below, and above-ground cremation burials. To complete the burial process, we also sell essentials such as concrete burial vaults, monuments, and markers.