SENIOR CARE - 45014    Reset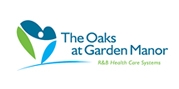 The Oaks At Garden Manor
6898 Hamilton-Middletown Road
Middletown
,
OH
P:
513-424-5321
Visit Website
When you decide to live at The Oaks at Garden Manor, you become part of our family. For 50 years we have been providing care for the members of our community. We're here to help seniors maintain their dignity and to continue enjoying a dynamic lifestyle. Our Independent and Assisted Living programs offer all of the benefits of being in your own home without the worries of maintenance or upkeep. Instead of being consumed by everyday tasks, time spent with family and friends becomes quality time again. Our staff's longevity and dedication translate into extraordinary customer service in everything they do.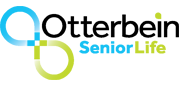 Otterbein Loveland
6405 Small House Circle
Loveland
,
OH
P:
513-341-3556
Visit Website
Otterbein's "small houses" are unlike any other skilled nursing care and long-term-care communities in Ohio. They utilize a revolutionary design to create an unparalleled and home-like environment for people to live and recover in.

The focus is on enjoying life in a welcoming home with private suites and home-cooked, family-style meals, where residents make their own decisions about personal care and daily schedules.

The "small house difference" can be felt as soon as you walk in the door of any of our SeniorLife Neighborhoods. With a superior caregiver to patient ratio, our residents have consistent nursing staff with them every day and night.

In addition to access to expert speech, physical, and occupational therapy, our elders live in comfortable, private suites and baths adjacent to the family room and residential kitchen.

Life at the Otterbein SeniorLife Neighborhoods is not in a house — it's in a home.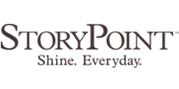 StoryPoint Union
P:
859-305-3995
Visit Website
We're very excited to be adding a new addition to the StoryPoint family. Offering independent and enhanced living services, we cannot wait to join the community of Union, Kentucky. StoryPoint Union will provide the community with numerous senior living options designed to best suit each individual's needs. Even though we're currently under construction, don't let that stop you from learning more about our community.

With over 37 years of experience developing and operating Senior Housing communities, StoryPoint is the premier choice for seniors and families looking for alternative senior housing. We manage close to 2,000 units throughout the Midwest, with locations across Michigan, Ohio, Indiana, Kentucky and Tennessee. Each location offers unique independent senior living options with select locations offering assisted, memory care and enhanced service options. As a proud sister company of Independence Village, together the communities rank as one of the top 25 largest senior residence operators in the country.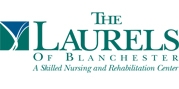 The Laurels Of Blanchester
P:
937-783-4911
Visit Website
The Laurels of Blanchester is a 50-bed skilled nursing and rehabilitation center that provides care for both short-term and extended-stay guests. We are excited for you to see our renovated facility that includes Private Rehab Suites with private handicapped accessible bathrooms.

Our short-term rehabilitation programs include physical, occupational and speech therapy and are designed to help our guests move from hospital to home as quickly as possible. Our in-house therapy staff works closely with guests' personal physicians to design customized rehab care plans. Guests participate in rehabilitation within our state-of-the-art rehab gym. When you graduate from your inpatient stay you can continue to receive rehab from your own therapists in our Outpatient or Home Care program. We also offer our extended-stay guests the most extensive medical care outside a hospital, starting with our own medical director. We recognize, however, that a good quality of life must include activity and meaningful relationships as well as good health, so we offer a full schedule of activities, events and holiday celebrations that often include guests' families. Many of these activities will take place in our expansive activity room, with more than enough room for friends and family. During free time, guests are invited to enjoy our enormous courtyard or relax in one of the many guest lounges located throughout the facility.

We hold a 5 Star ranking Overall with 5 Star ranking in Quality Measures, 4 star in Health Inspections and 4 Star Ranking in Registered Nurse Staffing which is based on a specific set of clinical data measures laid out by CMS. Additionally, The Laurels of Athens is a proud recipient of the 2017 Bronze AHCA/NCAL National Quality Award, which signifies our continual commitment to quality of care for all of our Guests.