REAL ESTATE - 45014    Reset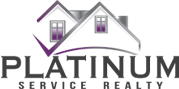 Jeff Barnum, Platinum Service Realty
P:
513-229-5088
Visit Website
Selling Homes. Serving People. A common problem we hear from Clients today is that Real Estate Agents often focus so much on the features of the home itself, they forget why the Client hired them to begin with. Real Estate is a service business! Buying or selling a home is typically the largest financial decision we make in our lives, as well as one of the most complex. Our knowledgeable team of experts will take the time to understand your unique situation and tailor a solution that will get your home sold at the highest price, in a timely manner, or find you the perfect home to buy. Every day we put the Client first, delivering the very best possible service in the industry. At Platinum Service Realty, we routinely sell homes in 45 days or less, at prices very close to asking price and we LOVE expired and cancelled listings from other Real Estate Brokerages! "Our reputation is worth more than any deal."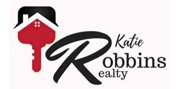 Katie Robbins Realty
7210 Turfway Road
Florence
,
KY
P:
859-816-2502
Visit Website
Are you looking to buy or sell your home? My 14 + years of experience coupled with my consistent drive to find the right home or buyer for you, makes me the perfect choice as your realtor! I strive to give my clients a pain-free experience and use my extensive network to help get your home sold as quickly as possible, for the best price! You can expect open communication & expert guidance throughout the entire home buying or selling experience, from start to finish, with me as your realtor.

5 Core Values to live and work by: 1. My client's #1 goal is my #1 goal! 2. Live by the "Get by Giving" philosophy. 3. Hold myself to the highest standards, despite any temptations to lower them. 4. Be ready and willing to work toward a common good. 5. Strive to under-promise and over-deliver.

Team Kottman
7625 Paragon Road
Centerville
,
OH
P:
937-371-7576
Visit Website
When you choose Team Kottman to help you purchase or sell your home, you'll receive personal service from experts who are knowledgeable, experienced and successful. You will be working with caring professionals who understand your particular real estate needs are unique. This philosophy shows in every aspect of our clients relationships... carefully listening to your needs and honestly assessing the market to putting in extra hours to find the right home or buyers for you.

Before you begin a new chapter in real estate, you should feel good about the professional help you have on your side. When you trust Mark and the rest of our Team Kottman agents with your big investment, you're putting your new beginning in the hands of attentive listeners, experienced professionals, and skillful communicators. We meet every new client with a promise to find the right solutions or create new ones with your needs to guide us. We'll navigate the market together and answer every question until the closing day from our initial meeting. Let's invest in a new chapter that we can all be proud to move into.

You can also visit www.markkottman.com.