HEARING - 45014    Reset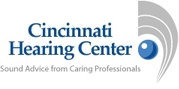 Cincinnati Hearing Center
6570 Glenway Avenue/Cincinnati; 981 State Road 46 East/Batesville
OH
47006
P:
513-598-9444
Visit Website
The professionals at Cincinnati Hearing Center are committed to guiding you through the entire process of addressing your hearing health, from answering your questions about hearing loss and providing individualized consultation to finding the hearing solutions that are right for you, your lifestyle, and your budget. Get ready to enjoy what you've been missing. It's the little things in life that mean the most.

The first step is to come into our office for a complimentary hearing consultation. One of our highly trained audiologists will evaluate your hearing health, discuss her findings with you in easy-to-understand terms, address any concerns that you may have, and explain what steps should be taken next.

Hearing Consultation
Cincinnati Hearing Center looks forward to serving as your personal resource for all of your hearing concerns. Our staff would be more than happy to give you an overview of how hearing works, as well as the symptoms and causes of hearing loss and its effects. We can also explain what could happen if a hearing loss goes untreated and provide recommendations on how to hear what you've been missing so that you are free to enjoy life to the fullest.

Hearing Evaluation
When you come in (or bring in a loved one) for a hearing evaluation, our audiologists will spend time listening to your concerns and performing some painless tests to determine whether you have a hearing loss and if so, how severe it is. This process only takes about an hour.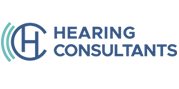 Hearing Consultants
10076 Montgomery Road
Cincinnati
,
OH
P:
513-489-3300
Visit Website
Hearing Consultants is a group of highly trained and nationally certified Audiologists helping the Cincinnati Metro and Tri-State area by providing the right hearing healthcare and technology since 1982. Our commitment is to help you reach your maximum hearing potential. Dr. Teague and Dr. Hoffman are dedicated to serving you with professional care and personable service. Our goal is to provide you with the very best personalized hearing care. Our practice focuses on serving adult patients through the diagnosis, selection and on-going support of their Hearing Aid needs to enhance their quality of life and their ability to engage with the world around them. Services include Hearing Tests, Hearing Aid Evaluation and Consultation, Hearing Aid Fitting, Hearing Aid Repair and Service and more. Your satisfaction is why we provide the best hearing healthcare solutions and why our patients continue to come see us.

The Hill Hear Better Clinic
9723 Montgomery Road/45242; 8250 Winton Road, Suite 300/45231
Cincinnati
,
OH
45231
P:
513-675-8595
Alt P:
513-286-2160
Visit Website
Hearing loss and tinnitus are personal. Dr. Michael Hill and his team understand all too well the impact it has on their patients' lives, as well as those around them. For more than three decades, the experts at The Hill Hear Better Clinic has been providing compassionate and comprehensive hearing evaluations. Using the most advanced technology, we find the best solution to address each individual's hearing needs. We are passionate about treating hearing loss because it is a critical part of long-term health and well-being. Untreated hearing loss can lead to several health issues, so early intervention is vital. Nothing is more rewarding to us than seeing our patients' faces when they hear clearly for the first time. Our goal is to improve your hearing so that you don't miss what matters. When you visit us, you are our number one priority. We listen to your story to understand how we can help you find the best solution to improve your quality of life. We will educate you about hearing loss and treatment options, so you leave feeling confident about our time together. To further ensure you are receiving the best care possible, our clinics feature the latest diagnostic and treatment technology.
Our service doesn't stop after your hearing issues are addressed and treated. We follow-up with our patients regularly and offer effectiveness measures, fit adjustments/programming, wax removal, ongoing testing, and counseling. We also provide hearing aid battery replacements, hearing aid repairs, and cleanings. To accommodate each person's individual needs, we also carry many different hearing aid models from the following manufacturers: Starkey, Oticon, Phonak, ReSound, Signia, and Widex.
We understand the value of hearing, and we do whatever we can to be here to optimize your auditory experience.