HEALTH CARE - 45014    Reset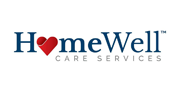 HomeWell Care Services
P:
513-791-4824
Visit Website
At HomeWell of Cincinnati, we provide hourly at-home care for seniors and others who are struggling to manage day-to-day activities like grooming, bathing, cooking or even running errands. Our knowledgeable Care Managers and dependable, compassionate caregivers are here to provide you with peace of mind and the highest level of quality home care. Our flexible in-home care services can be tailored to meet the needs of any situation. From short-term adult care services to hourly care, we can handle it all. Whether your loved one is in their own home, living with you or residing in a facility, we can craft an individualized plan to meet your specific needs. Your care plan can be adjusted at any time as your needs change.

HomeWell of Cincinnati offers free in-home consultation to assess each client's needs and identify the ideal level of at-home care:

Companion Care
Basic Care
Specialty Care

Any of our Levels of Care can be customized to meet your frequency needs so that we're always there exactly when you need us. Your frequency plan can be changed at any time.

Hourly Care
24-Hour Care
Transitional Care
Care For Couples

At HomeWell of Cincinnati, we also offer special programs to augment your individualized care plan to further enhance the quality of life for our clients.

Life Enrichment & Activities Program (LEAP)
SureStep Fall Protection
Go HomeWell Post-Medical Program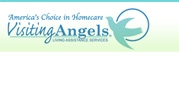 Visiting Angels
9019 Colerain Ave.
Cincinnati
,
OH
P:
513-598-6770
Visit Website
At Visiting Angels, we strive to make staying at home a positive experience. We do this by allowing you to select your caregiver from a group of skilled elderly home care providers, allowing you to maintain your schedule, and providing you or your loved one with personalized elderly care services (unskilled caregivers may be utilized only in cases where no personal care or hygiene assistance is needed).

With Visiting Angels, you're in charge of everything. Your Visiting Angels elderly home care provider will not dictate to you what your schedule is to be (i.e. what time to get up, when to bathe, meal schedules, etc.). It is our job to adjust to your schedule and to see to it that you remain comfortable in your home. Visiting Angels is senior home care at its best!

All Visiting Angels senior home care agencies are required to be bonded and insured. In states where licensing is required, it is our policy that our elderly care agencies have the appropriate state license that permits "hands-on" care. This can give you the peace of mind that a trustworthy caregiver will be in your loved one's home.

Visiting Angels' senior home care agencies are trained to continuously monitor their caregivers through our unique system of continued personalized contacts. Through telephone check-in and home visits, our system is designed to enable us to check in regularly with your loved one. We want our elderly care recipients to receive the best possible care.

No two people are the same. Therefore their elderly care needs are very different. Whether you need respite care, in home care, part time or full time care, or care at an assisted living facility, Visiting Angels can offer a skilled caregiver that is right for you. Our franchised agencies tailor your program of senior home care based on your needs. Your elderly care program is flexible and you can change the program as different needs arise. We will also work along with any home health agency or nursing agency that may be assisting your loved ones after a recent hospital stay.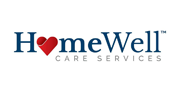 HomeWell Care Services
P:
513-791-4824
Visit Website
At HomeWell of Cincinnati, we provide hourly at-home care for seniors and others who are struggling to manage day-to-day activities like grooming, bathing, cooking, or even running errands. Our knowledgeable Care Managers and dependable, compassionate caregivers are here to provide you with peace of mind and the highest level of quality home care. HomeWell of Cincinnati is not your average home care agency. For us, it's not simply about placing a caregiver in the home. We take a holistic approach to at-home care that focuses on both accomplishing the tasks of daily living and improving the overall wellbeing of each individual entrusted to our care.

Services offered:
Companion Care
Basic Care
Specialty Care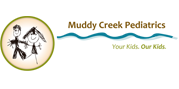 Muddy Creek Pediatrics, LLC
6400 Thornberry Court, Suite 610
Mason
,
OH
P:
513-398-3900
Visit Website
Our physicians, Dr. Kathryn O'Malley, MD, FAAP, and Dr. Todd D. Habel, MD, FAAP, emphasize preventive health, wellness, and continuity of care in a patient center medical home practice. As your child's medical home, we will provide focus on all aspects of your child's health. We are responsible for coordinating your child's care across multiple settings, including specialty providers, behavioral/mental health providers, hospital/emergency department, schools and other outside agencies.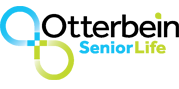 Otterbein Home Health
P:
513-696-8565
Visit Website
When you're recovering from surgery, illness, injury, a wound, or a fall, there's a special team ready to help. Our skilled nurses, home health aides, and physical, occupational, and speech therapists bring their high level of personalized care and therapy to you.

Our home health care team takes the time to listen to your concerns, guide you, and share encouragement. Since physical healing benefits from spirituality, spiritual caregivers will pray, read scripture, or simply chat with you as you wish.

Specialized services:

Intravenous infusions
Wound care
Disease management
On-site assessment at skilled nursing facilities before home discharge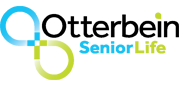 Otterbein Hospice Care
P:
513-696-8540
Visit Website
At Otterbein, we have an emotional bond with our residents and their families, and we'd like it to remain unbroken. That's why we've developed a hospice care ministry.

Should any of our Otterbein family decide not to pursue aggressive medical care at the end of life, we want to be their hospice caregivers. This rings true for any of our Otterbein "families" in the community, as well. You don't have to live on the Otterbein campus to have our hospice services; Otterbein hospice can bring the Otterbein ministry to your family member in any of the 10 counties we service, in any setting. Hospice care is an ACHC accredited Otterbein ministry.

At Otterbein, we plan to be physically, emotionally, and spiritually present to you and your loved ones. Our hospice nurses will be responsive, involving you and your loved ones in all your care options, ensuring your comfort. Our chaplains will be there with loving guidance. And you will be at home, in every sense of the word.

St. Elizabeth Home Care
8100 Burlington Pike
Florence
,
KY
41042
P:
859-283-1500
Visit Website
CHI Health at Home is committed to providing better care, with better outcomes where it is best received, at home. We provide exceptional home care services to patients throughout the United States. Our skilled nursing, physical, occupational and speech therapy, and personal care services improve lives by providing care for our patients wherever they call home. We ensure seamless, coordinated care by working directly with physicians to tailor treatment plans for each patient. Whether a patient is transitioning home from a hospital or nursing facility stay or is managing a chronic condition, our team ensures that patients are safe and that they retain their independence in a familiar environment.

We are proud to offer skilled at-home care that is simple and accessible: Our experienced home health experts coordinate services and continuity of care from hospital to home, and our dedicated on-call nurses, therapists, pharmacists, and medical transport team are available 24 hours a day, seven days a week to answer questions or handle changes in a patient's condition.