FUNERAL ARRANGE. - 45014    Reset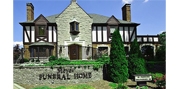 BJ Meyer Sons Funeral Home
5864 Bridgetown Road
Cincinnati
,
OH
P:
513-921-0117
Visit Website
Built in 2000 by Greg Meyer, we have a large, well decorated, open floor plan for our viewing rooms that can accommodate extensive funeral services. There is ample room for pictures, photo boards, or any other memorabilia you wish to display (We have even had a motorcycle on display!), and each room has a large flat screen for memorial videos and an overhead sound system. If a religious service is being held at our facility, we have seating for over 120. Our viewing facility was purpose-built as a funeral home. Still, the original Victorian-style house that houses our offices and conference room was kept in the original form to preserve the beauty and history of Western Hills. Our Bridgetown location offers the largest, lighted, parking lot of any stand-alone funeral home in western hills. We also have courtesy agreements with our neighboring businesses allowing us to use their parking during very busy events. We have security and parking attendants onsite for your guest's safety and convenience, along with security camera coverage of the entire property. With our onsite embalming facility and crematory, your loved one never has to leave our care until services are completed.

Our Overlook location has been serving our Price Hill families since 1963 and recently undergone an interior renovation and exterior facelift. It is a smaller facility for those that prefer a more home-like traditional service. With St. Teresa of Avila just next door, we also have ample parking available for the convenience of your guests.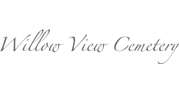 Willow View Cemetery
2500 Neff Road
Dayton
,
OH
45414
P:
937-277-2021
Visit Website
From a small tract of land originally purchased, this Cemetery has now grown into one of the leaders in the field. Due to the beautiful surroundings of willow trees the name "Willow View" was selected. Willow View Cemetery services all religions and cultures in a tradition of compassion, integrity and excellence. They offer standard and cremation burials with prices to stay within your financial goals. As well as offering a small town cemetery feel, Willow View Cemetery also provides in-ground vaults and in-ground flower containers. See them first before you go to a funeral home, and they can save you additional money on such items.
Willow View Cemetery reflects the well-planned efforts for a cemetery of permanent beauty, one that is benefiting from one of the largest and growing "Perpetual Care Trust Funds" in Ohio. Stop in and see their new addition - the "Veterans' Gazebo", dedicated to the Veterans at rest and those currently serving our country.