CHURCH - 45014    Reset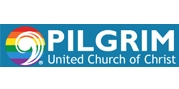 Pilgrim United Church Of Christ
4418 Bridgetown Road
Cincinati
,
OH
45211
P:
513-574-4208
Visit Website
We are a church family of Christ-followers . . .
United in Spirit and inspired by God's grace, we WELCOME all, LOVE all, and seek JUSTICE for all.

We are Easter people in what often feels like a Good Friday world. We know that death is not the end. We hope. We believe. We act. We care. We love.

We welcome everyone
to the Communion Table
to the marriage altar
to ordained ministry

For more than 150 years, Pilgrim has been a beacon of faith, hope, and love.

Join us in our journey as a vital vintage congregation committed to loving God, loving neighbors, and loving the neighborhood.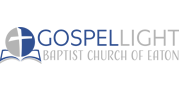 Gospel Light Baptist Church Of Eaton
1407 N Barron Street
Eaton
,
OH
45320
P:
937-336-5108
Visit Website
Gospel Light Baptist Church is an exciting new Church in Eaton, Ohio! In the fall of 2015 Pastor Ben Myers, his wife Kayla, and their two children answered the call of God on their lives and began making plans to plant a church in Preble County.

On June 5, 2016, Gospel Light Baptist Church held its first service in the Preble County Senior Center building with over 100 people in attendance from their supporting churches and those from the Eaton area. Gospel Light Baptist Church is now leasing a large portion of the L&M Products Building for their services and weekly operations as God has continued to grow and bless His Church.

Souls are being saved and lives being changed through this new ministry as we strive to reach Preble County for Christ. We invite you and your family to join us this week to be a part of God's amazing work here in Eaton!