BANK-CREDIT UNION - 45014    Reset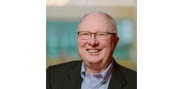 John Insco
7631 Cheviot Road 2A
Cincinnati
,
OH
45247
P:
513-702-9249
Alt P:
513-985-3000 ext 11705
Visit Website
John Insco is a Co-Branch Manager of the Cincinnati Branch of Amerifirst. He has been with Amerifirst since it first opened in Cincinnati. Work with John, and you'll soon discover his number one goal is to get his customers the best home loan that fits their financial needs. He is well known for using his expertise to help his customers buy homes with renovation, conventional, and low down payment home loans. He also helps current homeowners refinance their current mortgage to improve their rates and terms. With a reputation for providing superior customer service, John focuses on the purchase business and working with real estate agents - the lifeblood of the real estate industry.

A life-long Cincinnati resident, he and his wife, are the proud parents of two sons. He has been president of his BNI Group, Grand Knight of Council 13608, Navigator of Precious Blood 2947, and a member of American Legion Post 681 West Chester, Ohio. He is also a member of the Home Builders Association, Cincinnati Area Board of Realtors, Highland County Board of Realtors, and the Brown County Board of Realtors. If you're ready to open a new door, contact John today!

NMLS # 218071 OH # MLO.028023.002 KY # MC304421 IN # 25468 Branch NMLS # 176663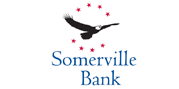 Somerville Bank
75 North Brookwood Avenue
Hamilton
,
OH
45013
P:
513-892-3700
Visit Website
The Somerville National Bank was established in 1910. The Bank remained a small institution for many years providing local service in Southwestern Ohio. Until 1989, Somerville National Bank was the smallest nationally chartered bank in the United States. From 1990 until present, the bank has grown to six full service branches in Ohio. In April 2010, the Bank celebrated its 100th anniversary! As of January 1st 2018 we became an Ohio Chartered Bank and changed or name to Somerville Bank, while still offering the same services to local customers as we have been for the past 100 years. Our experience continues on. Currently all of our senior management have all been with the bank for over 20+ years, each having over 30+ years of banking experience, most of that experience occurring in Preble County, Ohio. Several of the bank's employees have tenure with the bank of 10+ years. The stability of our employees add to the stability of the bank and our knowledge of the market areas we serve.
Our Mission

To be a low-cost provider of financial products and services.
To provide shareholders with an above average return on their investments while managing a well capitalized bank.
To provide a place of quality employment where employees are treated with dignity and respect, and are evaluated on their contributions to the goals and objectives of the bank
To provide community services that enhances the quality of life in our market areas.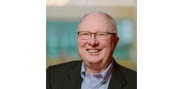 John Insco
7631 Cheviot Road 2A
Cincinnati
,
OH
45247
P:
513-702-9249
Alt P:
513-985-3000 ext 11705
Visit Website
John Insco is a Co-Branch Manager of the Cincinnati Branch of Amerifirst. He has been with Amerifirst since it first opened in Cincinnati. Work with John, and you'll soon discover his number one goal is to get his customers the best home loan that fits their financial needs. He is well known for using his expertise to help his customers buy homes with renovation, conventional, and low down payment home loans. He also helps current homeowners refinance their current mortgage to improve their rates and terms. With a reputation for providing superior customer service, John focuses on the purchase business and working with real estate agents - the lifeblood of the real estate industry.

A life-long Cincinnati resident, he and his wife, are the proud parents of two sons. He has been president of his BNI Group, Grand Knight of Council 13608, Navigator of Precious Blood 2947, and a member of American Legion Post 681 West Chester, Ohio. He is also a member of the Home Builders Association, Cincinnati Area Board of Realtors, Highland County Board of Realtors, and the Brown County Board of Realtors. If you're ready to open a new door, contact John today!

NMLS # 218071 OH # MLO.028023.002 KY # MC304421 IN # 25468 Branch NMLS # 176663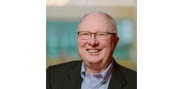 John Insco
7631 Cheviot Road 2A
Cincinnati
,
OH
45247
P:
513-702-9249
Alt P:
513-985-3000 ext 11705
Visit Website
John Insco is a Co-Branch Manager of the Cincinnati Branch of Amerifirst. He has been with Amerifirst since it first opened in Cincinnati. Work with John, and you'll soon discover his number one goal is to get his customers the best home loan that fits their financial needs. He is well known for using his expertise to help his customers buy homes with renovation, conventional, and low down payment home loans. He also helps current homeowners refinance their current mortgage to improve their rates and terms. With a reputation for providing superior customer service, John focuses on the purchase business and working with real estate agents - the lifeblood of the real estate industry.

A life-long Cincinnati resident, he and his wife, are the proud parents of two sons. He has been president of his BNI Group, Grand Knight of Council 13608, Navigator of Precious Blood 2947, and a member of American Legion Post 681 West Chester, Ohio. He is also a member of the Home Builders Association, Cincinnati Area Board of Realtors, Highland County Board of Realtors, and the Brown County Board of Realtors. If you're ready to open a new door, contact John today!

NMLS # 218071 OH # MLO.028023.002 KY # MC304421 IN # 25468 Branch NMLS # 176663