FEATURED BUSINESSES
Animal Ark Pet Resort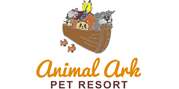 Animal Ark Pet Resort
2150 Struble Road
Cincinnati
,
OH
45231
P:
513-825-7387
Visit Website
The holidays will be here before we know it, pre-book your pet's vacation and grooming needs now! When you are away from home, make sure that your beloved pet is well taken care of. Leave your dog at Animal Ark Pet Resort. Your dog will be more than comfortable at our state-of-the-art boarding facility. With over 80 skylights, live plants, and nature trails, your dog will enjoy its vacation, while you enjoy yours! We have "All-Inclusive" boarding where taking your dog out twice a day is included in the daily boarding rate.

When you bring your dog or cat to Animal Ark Pet Resort, your pet will receive typical grooming services, including bathing, ear cleaning, and nail trimming. We can also express anal glands if necessary. If you have a pet with long hair or a thick undercoat, Animal Ark Pet Resort can take extra steps to ensure that its coat remains healthy. Our experts groom many pets every day. If nail trimming is your pet's least favorite thing, you can find comfort in knowing that our employees care about your pet and will do their best to make it quick and easy. Contact us for more information. Some pets may need a short cut, while others require a thorough brushing. Your pets will be groomed depending on their breed and coat type. You can find comfort in knowing that your cat is in the hands of animal lovers. If your cat doesn't enjoy being groomed, we will be gentle throughout the process to ensure minimal stress.

At our doggie daycare facility, your dog will enjoy a friendly group environment monitored by our counselors. Your dog will play ball and interact with other dogs all day long. To attend our daycare, your pet must pass our temperament evaluation and be current on all vaccinations (including canine flu) and flea control, and heartworm preventative. We require your pet to be spayed or neutered. Make sure your pet is nonaggressive and in good health. The daycare is two large rooms separated by the daycare lobby. Each room has its outside area. All of the dogs have different personalities, and our staff will place your dog in the group they feel will be most compatible with your dog. Our counselors maintain full control of all interactions. If your dog is having trouble joining the group or settling down, we will inform you and do our best to help it with the transition. We have many seasonal activities and treats to entertain your dog. This includes pool time in the summer, special treat days, and seasonal parties. Get in touch with us today to learn more.
Wilks Insurance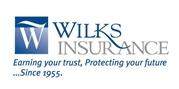 Wilks Insurance
6011 Tylersville Road/Mason; 319 North Second Street/Hamilton
OH
45011
P:
513-755-8500/Mason; 513-868-9000/Hamilton
Visit Website
Your family, your business, and your possessions are all important to you. However, you may not know how to best protect them. We have the experience to navigate the unique risks you face and are here to serve as your insurance advisor. For more than sixty years, Wilks Insurance Agency has provided the highest quality insurance protection for an ever-growing number of clients in Hamilton, and Mason, as well as West Chester, Fairfield, Liberty Township, and throughout Greater Cincinnati. Above all, our goal is to meet and exceed the expectations of our clients locally in Ohio and the tri-state region. This foundation of knowledge and experience has earned Wilks Insurance the trust of the families and businesses that we serve and a position of leadership in the community. Firstly, we offer a complete line of personal insurance products and a comprehensive portfolio of business insurance coverage. We also offer professional and financial service products designed to meet your needs.

Our locally owned business has grown to be one of the largest independent insurance agencies in the area. For example, some of our specialties include home insurance, auto insurance, individual life insurance, brewery insurance, fitness center insurance, golf course insurance, manufacturer insurance, and medical office insurance. Similarly, we offer a variety of other insurance solutions to meet the needs of every client. When you choose Wilks Insurance, you are choosing an independent agent who is not limited to a single insurance company. Instead, we work with a carefully chosen group of the market's finest companies, chosen for their stability, service, superior products, and competitive prices.