Walker & Associates Insurance (Visit Website)
Servicing 46219 and nearby areas

Walker & Associates Insurance
www.walkeragency.com
7364 East Washington Street
Indianapolis
,
IN
P:
317-353-8000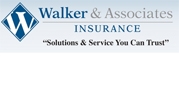 Walker & Associates offers a broad portfolio of business, personal and employee benefits coverages. Since we opened in 1960, we have been committed to serving the residents and businesses of Central Indiana. Throughout the past six decades, we have earned the respect and trust of the communities we serve – and are dedicated to continue doing so. Our customers rely on our experience, expertise and unparalleled service to protect their families, businesses, employees and assets.

As an independent insurance agency, our goal is to assist you in all your insurance needs. We will help you manage and plan for all your potential risks. As professionals, we assess your needs and offer you a variety of insurance products from which to choose. Service, whether it is in response to an insurance claim or general question, is the most important value we offer you. We work hard to build a trusted relationship with our customers. We want you to have the confidence in us that your parents may have had and that your children will have. We are an organization dedicated to our customers. We seek out the best companies that offer the appropriate coverages at a fair price.

We offer insurance packages that are tailored for different types of businesses. Whether it is insurance for your building, business property, equipment, inventory or company vehicles, we offer products and services to protect your business.

Protecting your personal belongings is always a primary concern for any family. Our Personal Lines Specialists work with you to develop a custom-tailored insurance program to protect your family, home, auto, and other valuable possessions.