The Goddard School In Urbana (Visit Website)
Servicing 21704 and nearby areas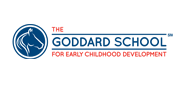 No other career could bring as much JOY and HAPPINESS as being a Goddard School Owner!!
We are so lucky to have the most dynamic, smart, and creative group of men and women under one roof! Our FACULTY SIMPLY makes our Goddard School, THE BEST!!!
We work hard to make this a great experience for all of our Families. We also work hard to make this the best place for the best highly qualified LEAD Teachers!
Beyond the fun and happiness.
We are a M.S.D.E Accredited School. We are a proudly approved Child Care Aware America Provider.
Call and come visit anytime.