Simo Brothers Tree Service, Inc. (Visit Website)
Servicing 60035 and nearby areas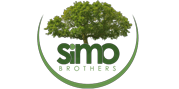 Simo Brothers, with over 35 years of experience, has built a reputation for quality tree trimming and tree removal services for residential and commercial properties. In addition, they offer cabling and bracing services, competitively priced firewood, storm damage cleanup, and tree or stump removal services. Simo Brothers is fully insured. When trees become overgrown, their branches get heavy and the chance for breakage increases substantially. Avoid property damage caused by falling trees and branches when you attend to tree trimming and pruning on a regular basis. Appropriate tree maintenance also creates a healthier tree and allows them to bloom properly when the season is right.

Don't underestimate the need for proper maintenance

• Tree Pruning and Shaping
• Tree Removal
• Stump Removal
• Root Pruning
• Deep Root Fertilization

Get the full service tree care you need:
The exterior is the first thing people notice when visiting your home. Improperly trimmed or overgrown trees take away from your home's overall appearance. Make sure you're giving a good first impression by calling our fully insured staff to attend to all of your tree maintenance needs. We also offer competitively priced firewood, storm damage clean-up and tree or stump removal services. Call today for a FREE estimate!