Sayre Christian Village (Visit Website)
Servicing 40517 and nearby areas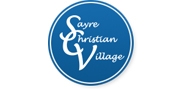 Sayre Christian Village offers a continuum of care for our residents, providing Independent Living Programs, Certified Assisted Living, Long-Term Skilled Nursing care and loving care for residents with Alzheimer's disease and related dementias. Please visit our campus, talk with our residents and see for yourself why Sayre Christian Village is "A Great Place to Call Home."

The Independent Living Option provides the resident a fully equipped unfurnished apartment, but with amenities such as a 24 hour per day emergency response system, activities programming, available dining services and optional transportation services. The Independent Living Option is available with market rate pricing or with rent subsidy provided by the Department of Housing and Urban Development to those who are qualified.

The Assisted Living Option is available to those who reside in our market rate Independent Living building who need "a little extra help" to maintain their independence. Assisted Living services are offered a-la-carte, only those services that are needed and selected by the resident are charged.

The Healthcare Center Option is broken down into three categories. Traditional Long-Term Skilled Nursing Care is available in private or semi-private rooms. Our Reflection of Life Community provides private room accommodations to those residents who have Alzheimer's disease or similar dementia. Finally, our Comfort Care Suites are a one-of-a-kind in Kentucky offering which provides dignified, private care to those who are nearing the end of life, including a place for close family to be with their loved one.