Heritage Tax & Consulting Services, LLC (Visit Website)
Servicing 33966 and nearby areas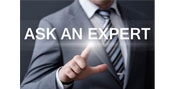 Providing an immense range of tax services to residents of Fort Myers, Florida and the surrounding 50-mile areas, Heritage Tax & Consulting Services, LLC takes pride in tailoring unique financial solutions to all of our clients' individual needs. We specialize in tax preparation, payroll, bookkeeping and more for individual and commercial customers alike.

As a comprehensive tax firm, Heritage Tax & Consulting Services, LLC handles an extensive number of cases, with varying degrees of focus in the world of finances. From financial planning and bookkeeping for businesses, to tax prep and audit representation for individual customers, we do it all to the highest standards in the industry. We're also your local experts for Quickbooks and Quickbooks training, to ensure that your business has an easily navigable way to record and access financial statements. Take a look at just a few more reasons we're so highly regarded by all of our clients:

We staff only qualified accountants with a high degree of professional experience.
We offer consultation services by appointment, to dedicate our full attention to you and your financial situation.
We serve both private individual customers and commercial businesses alike.
We offer notary services for your convenience.
Our tax experts are happy to assist you in the event of an IRS audit.