Detect-All Security (Visit Website)
Servicing 45102 and nearby areas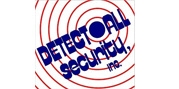 If you are searching for a reliable security alarm system in Cincinnati, Detect-All Security can help. We have been offering complete security and fire protection services to the public for decades. Don't just trust anyone to help you with the safety and security of your home or business. We have a track record of success, and we know what we're doing.

Detect-All Security can handle everything from a fire alarm system installation work to full-scale alarm systems. We are a reliable company with many professional associations. We are a member of the Clermont Chamber of Commerce, the Cincinnati USA Regional Chamber, the Better Business Bureau, and the Ohio Electronic Life Safety & Security Association. We are also a member of the Electronic Security Association (formerly NBFAA).

Detect-All Security offers everything from 24-hour monitoring services to basic detection systems for carbon monoxide and natural gas.