BrookWeiner L.L.C. (Visit Website)
Servicing 60606 and nearby areas

BrookWeiner L.L.C.
www.brookweiner.com
125 S. Wacker Drive, 10th Floor
Chicago
,
IL
60606
P:
312-629-0900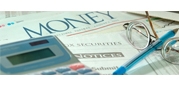 For more than 50 years, the diverse team of professionals at BrookWeiner has been helping our clients achieve their financial goals. In addition to Certified Public Accountants, our professional staff includes Certified Financial Planners, Certified Fraud Examiners, and Certified Valuation Analysts. We are members of the American Institute of Certified Public Accountants (AICPA) and the Illinois CPA Society (ICPAS). Our firm has successfully completed quality performance reviews conducted by our peers in accordance with guidelines established by the AICPA.

All of our personnel participate regularly in training programs and continuing education courses to improve our technical skills and keep us current in today's ever-changing business environment.