Beeman Park Preparatory School (Visit Website)
Servicing 32803 and nearby areas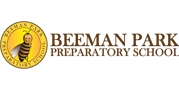 We believe that all students are capable of achieving high academic standards. Our curriculum is based on ground-breaking research for Brain Compatible Teaching and Montessori principles. Established in 1955, Beeman Park Preparatory School's approach is to encourage children to take charge of their learning experience - teaching them to learn and teach. In order to reach their highest possible potential, children must develop a healthy self-image, wholesome attitudes and values, independence, self-reliance, and desirable social skills and habits. Our dedicated staff embraces children with loving support as they form impressions of themselves and the world around them...impressions that last a lifetime.

Beeman Park's philosophy is that each child's academic, emotional and social abilities develop at an individual rate. Will your child miss the September 1st birthdate cutoff to begin Kindergarten, but you think he or she is ready to begin their formal education? Please contact us and we can evaluate your child for early admission.
Beeman Park Preparatory School blends the Montessori enhanced method of teaching with Multiple Intelligence Theory. The classrooms are multi-age units with a low student to teacher ratio, allowing students to receive maximum, personal attention. Total enrollment is limited to 75 students. Students experience a rich and varied program tailored to each individual's learning style; therefore developing and nurturing their own unique gifts.

The rigorous academic program incorporates the following: phonic-based reading program, children's literature, spelling, language arts, math, science, history, health and physical education, visual arts, music and theatre arts, guidance, computer instruction and history and science fairs. Enrichment classes in dance are also available after school hours.