All Transmision World (Visit Website)
Servicing 32703 and nearby areas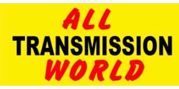 When it comes to your car, your transmission is a crucial component. If you are experiencing transmission problems, All Transmission World is your reliable source for maintenance. Our certified technicians are skilled in all makes and models. We have a wealth of knowledge to share. We take pride in our expertise. Our dedication to automotive repair has made us a trusted source for transmission repair, installation, and maintenance throughout the state of Florida.

Our ASE-certified technicians are extremely knowledgeable in all areas of automotive maintenance. We specialize in transmission repair with up to date original manufacturer upgrades. Not only will we check the health of your transmission with all the latest electronic testing equipment, but we'll conduct a free under-car inspection to make sure everything is in good shape.

If repairs are in order, we'll detail the problem and provide an accurate written estimate before repairs begin. Many residents and businesses recommend us in the area. Our reputation has allowed us to hold many corporate accounts. Local, state, and federal government agencies have trusted us with their automotive repairs over the years. Our quality workmanship is second to none!

Ask about Hi-Tech Shift Boxes. It's a way to test transmissions before they are delivered thoroughly.