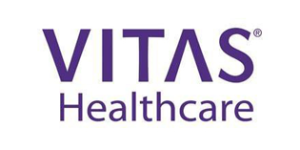 About The Business
Hospice is a type of medical care that gives seriously ill patients and their loved ones meaningful time together when the focus of care turns from active treatment to comfort and quality of life near the end of life. Hospice is not a place. Rather, it is a full range of services that put patients and families in control, giving them hope about their last days, weeks, and months together. At VITAS we care for patients with an interdisciplinary team comprising a nurse, physician, aide, social worker, and chaplain. Other clinical professionals, from a music therapist to trained volunteers, may work with the team to help meet the emotional and spiritual needs of the patient and their families. Our team designs personalized care plans to ensure comfort, dignity, and quality of life. The patient and family are at the center of the hospice team. You are the experts on what you want and need; the team looks to you to share this information so they know how best to care for you.

Most of the time, hospice care is brought to the patient at home, since the home is where most seriously ill people want to be: in familiar surroundings with familiar routines and familiar faces.

All hospices also must offer inpatient care for help in the assessment and management of acute, complex, or uncontrolled symptoms such as pain or shortness of breath that cannot be provided at home or in other settings.