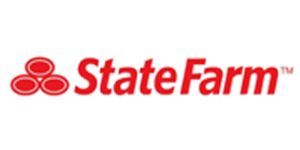 About The Business
Are you missing out on valuable expertise and advice without even knowing it? Insurance can be complicated, it's not like you go online and just pick a certain size, there's a lot more to it. How do you know that you're making the right choices about coverage? Are you sure you're getting the best possible value for your dollar? The options can seem very confusing. Remember, when you purchase insurance, you are not just buying the promise of protection you are also purchasing peace of mind knowing that if a bad situation occurs you will be covered.
With all of this in mind, it is best to make sure you know and can rely upon an insurance agent. However, with all the insurance agencies and agents in this area, what makes one stand out above all others? Well, many people in this area have been relying on Virgil Lovitt from State Farm Insurance. Virgil has been with State Farm for over 40 years. He comes from a long line of family insurance agents and knows the business inside and out. His dedication to his customers is just as strong today as it was when he opened his doors. Virgil doesn't just sell insurance he designs insurance programs, tailor-made for your individual, family, or business needs. Every day, he and his knowledgeable team strive to deliver remarkable service. They go out of their way to make sure their customer needs are addressed quickly and that their attention to detail sets them apart. He offers One-Stop-Shopping when it comes to Home, Auto, Life, Health, Motorcycle, Business, Commercial insurance, and more. With Virgil Lovitt, you'll get the coverage that you need and the service that you deserve. Virgil is an Ohio native and graduated from Princeton High School and the University of Cincinnati. He loves to give back to the community that he's lived in his entire life.
We know that none of us want to think of the many things that could happen to us or our property and there is no need to if we have Virgil Lovitt Insurance Agency, Inc. planning for our future security. For your peace of mind or if you just want to talk to an all-around good guy who knows just about everything and everyone in this community give Virgil a call. He and his team will handle all your insurance needs including Auto Life, Home, or Business.