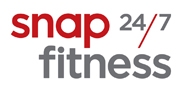 About The Business
We are a 24 hour 7 day a week fitness center, that specializes in free weights, cardio equipment, group classes, strength training, nutrition counseling, and diet planning. We currently have licensed trainers to assist with personal training, sports and agility training, injury prevention, as well as recovery, weight loss, and powerlifting.
We provide every member with a fitness assessment and optional training gear including heart rate monitoring that tracks your efforts in the gym with a 99.4% accuracy. Snap Fitness will stop at nothing to make sure you have exactly what you need to reach your goals! You are not a number to us, you are family! Snap Fitness was launched as an industry innovator in 2003. Since then, we have continuously evolved to maintain our leading brand position, delivering top-tier support for both franchisees and members.
Our mission has always been to be known as the most inclusive and supportive fitness experience—for everyone at every level of expertise. We aim to make our members feel fantastic by helping them move their bodies to boost their moods. At Snap Fitness, it's all about the feeling!
And we now have a global network of 1,000+ clubs and 1 million+ members in more than 20 countries.