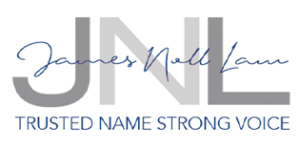 About The Business
James Noll Law cares about the personal side of the legal process. For more than 20 years our focus has been on the attorney-client relationship and delivering comfort in the form of preparation. Our firm specializes in defense representation in Kenton and Campbell County in Northern Kentucky. We have stood out from the crowd by developing unique relationships with our clients. The experience we bring to criminal, family, and estate matters is a key element to a great defense strategy.
We've created an open-minded and judgment-free panel of experts to work on your case. You need to be informed of the details of your case, critical decisions, and the steps in the legal process. Our firm employs the latest legal software and technology to keep you informed on your case and to provide transparency into our process. James Noll Law strongly believes in maintaining caring, ethical and moral missions, and values.  
Also, visit
www.nkydefense.com
for more information.