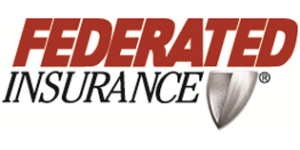 About The Business
Many families put off buying life insurance for various reasons. Purchasing life insurance may not seem like a high priority at the moment, but life (and death) happens unexpectedly. When you put off getting life insurance, your family members are the ones who are really being put at risk.
If you are unsure about when to purchase life insurance, you should talk to a professional.  However, with all the agents in the area and with the wide variety of policies available how do you know where to start? Darren Garrett with Federated Insurance is available to answer all your life and disability insurance questions.  Federated Insurance is among the largest mutual insurance companies in the nation and A.M. Best® Company rated them as A+ Superior.  Darren Garrett is an experienced agent with Federated and is committed to helping his clients improve their long-term financial goals. Darren will help you find a policy that best meets your needs and situation in terms of your family obligations, finances, health, and personal circumstances. He will present you with a number of insurance options that meet your criteria and clearly explain the details, advantages, and drawbacks of each option. If you have questions, he offers honest, understandable answers. At no point will Darren make you feel pressured into making a purchase. He works with you until you can find an insurance arrangement, you're comfortable with. Once you've purchased a policy, Darren is always available to answer your questions and review the details of the policy, including beneficiary designations every few years. He offers customized programs designed to help grow, preserve, and conserve his clients' wealth by delivering an unprecedented level of personalized service and expertise. This is just part of what has placed Darren Garrett with Federated insurance in a league of his own.
Most of us do not want to think about the many things that could happen to us and there is no need to if we have Darren Garrett planning for our future security.