ASSISTED LIVING - 45014    Reset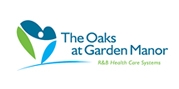 The Oaks At Garden Manor
6898 Hamilton-Middletown Road
Middletown
,
OH
P:
513-424-5321
Visit Website
When you decide to live at The Oaks at Garden Manor, you become part of our family. For 50 years we have been providing care for the members of our community. We're here to help seniors maintain their dignity and to continue enjoying a dynamic lifestyle. Our Independent and Assisted Living programs offer all of the benefits of being in your own home without the worries of maintenance or upkeep. Instead of being consumed by everyday tasks, time spent with family and friends becomes quality time again. Our staff's longevity and dedication translate into extraordinary customer service in everything they do.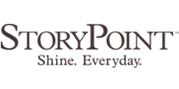 StoryPoint Union
P:
859-305-3995
Visit Website
We're very excited to be adding a new addition to the StoryPoint family. Offering independent and enhanced living services, we cannot wait to join the community of Union, Kentucky. StoryPoint Union will provide the community with numerous senior living options designed to best suit each individual's needs. Even though we're currently under construction, don't let that stop you from learning more about our community.

With over 37 years of experience developing and operating Senior Housing communities, StoryPoint is the premier choice for seniors and families looking for alternative senior housing. We manage close to 2,000 units throughout the Midwest, with locations across Michigan, Ohio, Indiana, Kentucky and Tennessee. Each location offers unique independent senior living options with select locations offering assisted, memory care and enhanced service options. As a proud sister company of Independence Village, together the communities rank as one of the top 25 largest senior residence operators in the country.