QR Codes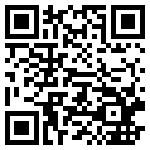 Business Review can supply you with QR Codes. You see them everywhere now. They are those mysterious square boxes with black modules arranged in a square pattern on a white background.
The name stands for Quick Response Code, because that is exactly what they do. If you have a smart phone you can scan the QR code and gain immediate access to a website, cell phone or e-mail address.
Businesses are using the QR code everywhere . . . on business cards, your business front door, print ads, real estate signs, t-shirts, invoices or any promotional product. QR codes are becoming more popular. With today's technology your customers can access your information at their convenience, on their own time!
In June 2011, 14 million mobile users in the US - that's about 6.2% of the total mobile audience in our country - scanned a QR or bar code on their mobile device, according to a study by comScore. The study found that the users are most likely to scan codes found in newspapers/magazines and on product packaging and do so while at home or in a store.
If you would like a QR CODE FOR YOUR BUSINESS THEN Call Business Review at 1-800-669-3736 or email us at info@businessreviewservices.com