National Title Center, Inc. (Visit Website)
Servicing 60480 and nearby areas

National Title Center, Inc.
www.ntci.us
7443 W. Irving Park Road, Suite 1E; 161 Market Street
Chicago
,
IL
P:
773-309-6200
Alt P:
708-375-1400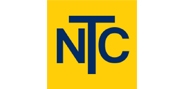 Since founding in 2003, we've specialized in every aspect of title insurance and escrow management. We've helped hundreds of individuals and investors purchase property, insure titles, and manage escrow accounts. Our experience and knowledge is an asset to your investment. Unlike other title insurance companies, you'll know us by our first names. Our friendly staff is fluent in English, Spanish, and Polish. We are a leader in service among title companies in Chicago.

Chicago is a special place to work and live, a metropolitan wonderland that draws the world to the heart of America. At National Title Center, we're proud to call Chicago home. We know our friends and neighbors, and we know what makes Chicago the best city to lay down roots. It's our love of the city and the people that make it special that inspires our professional philosophy: to provide personalized service to all our clients and to build strong relationships for the future.