Drywall Plus Construction, Inc.
Servicing 33909 and nearby areas

Drywall Plus Construction, Inc.
P:
239-770-0929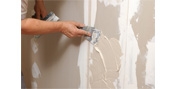 Experienced in all phases of residential construction, Drywall Plus Construction is proud of its reputation for exceptional workmanship and reliability. They specialize in working in lived-in homes and their employees are trained to contain drywall dust and debris to the construction area thus protecting your belongings and home. You will find Drywall Plus Construction to be neat, clean and fast and their highly trained employees to be courteous and respectful. No job is too big or too small for these experts and their service is reliable and timely. Estimates are often given within 48 hours and the work usually scheduled within a week. Contact them today!