Dart Automotive Repair And Service Center (Visit Website)
Servicing 29526 and nearby areas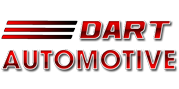 Dart Automotive is a locally owned and operated auto repair shop serving Conway, SC and surrounding areas since 1997. Our ASE certified technicians provide drivers with the best quality auto repair using the latest technology, and we truly love making customers happy. We believe we can make a real difference in the community by keeping cars safe and reliable, and treating people with respect.

At Dart Automotive Repair & Service Center, we service all makes and models, including medium-duty trucks, diesel engines, propane engines, and fleets. No matter what you drive, we can fix it! Other shops and dealerships in the Conway area even call us when they can't do or don't do certain repairs. What makes us unique is we have the experience to do every type of mechanical repair, no matter the depth or complexity.

We offer all the auto repair and maintenance services you'll ever need to keep your car or truck running well, from complex diagnostics to routine oil changes to wheel and tire alignments. Our mechanics work on every type of engine and vehicle, including daily drivers, new cars, medium-duty trucks, diesel engines, propane engines, natural gas vehicles, and fleets. If you live in the Conway area, we hope you'll trust us as your one stop auto repair shop.